Feb 04 2013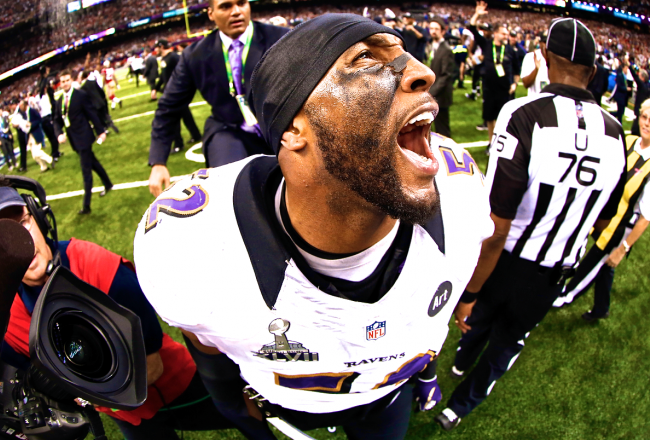 A belated but heart-felt congrats out to the Baltimore Ravens for a hard won win last night. That has to be one of the more interesting Super Bowls I have ever watched, and it was exciting down to the last 4 seconds of play! Special Congrats to Ray Lewis for a great career ending game, along with all his team mates.
There were so many amazing plays I can't even begin to address them all. All I can say is, guys, don't let it get so close again! That was a heart stopper.
And on the controversy over the alleged 'holding' on the 49'ers – fugedaboudit! The receiver was as tied up (and pushing off/down) as much as the defender was – and besides the ball was not going to be caught in bounds.
So great win, great game and the best commercial in my mind, was God creating the Farmer [H/T Ed Morrissey]:
Actually, I think that was the best Super Bowl commercial of all time, if not the best commercial of all time!
One Response to "Go Bal'mer!"